PS CARBON Reel
Reels for winding lines and ropes.
Structure made of 316L marine stainless steel.
The plates and the collection crank are made of 3k carbon fiber to provide it with strength and lightness.
Coil body made of high quality technical plastics.
Main shaft made of Acylon plastic (high qualitylow friction acetal plastic) to minimize friction.
Fully adjustable automatic release brake mechanism.
Ergonomic and lightweight design.
Robust support base to allow installation in most rifles on the market.
Minimal effect on the buoyancy, agility and maneuverability of the rifle.
Different CAPACITIES depending on the thread that is placed, with

DRIZA antifriction

enters some meter less than with

DYNA sk78

.
Available in the following sizes:
MODEL

CAPACITY

LINE

WEIGHT

S-1 _ Small 1

20 m

ø 1.2 mm

115 gr

15 m

ø 1.5 mm

S-2 _
Small 2
23 m
ø 1.2 mm
125 gr
17 m
ø 1.5 mm
M-1 _ Medium 1
25 m
ø 1.2 mm
155 gr
20 m
ø 1.5 mm
M-2 _ Medium 2
30 m
ø 1.2 mm
175 gr
25 m
ø 1.5 mm
L-1 _ Large 1
45 m
ø 1.5 mm
195 gr
25 m
ø 1.8 mm
L-2 _ Large 2
55 m
ø 1.5 mm
215 gr
30 m
ø 1.8 mm
XL _ X Large
90 m
ø 1.5 mm
240 gr
50 m
ø 1.8 mm
XXL _ XX Large
120 m
ø 1.5 mm
290 gr
80 m
ø 1.8 mm
PS-dive Amortiguador SILICONE
PS-dive Amortiguador SILICONE BRASS
PS-dive Cable inox COATED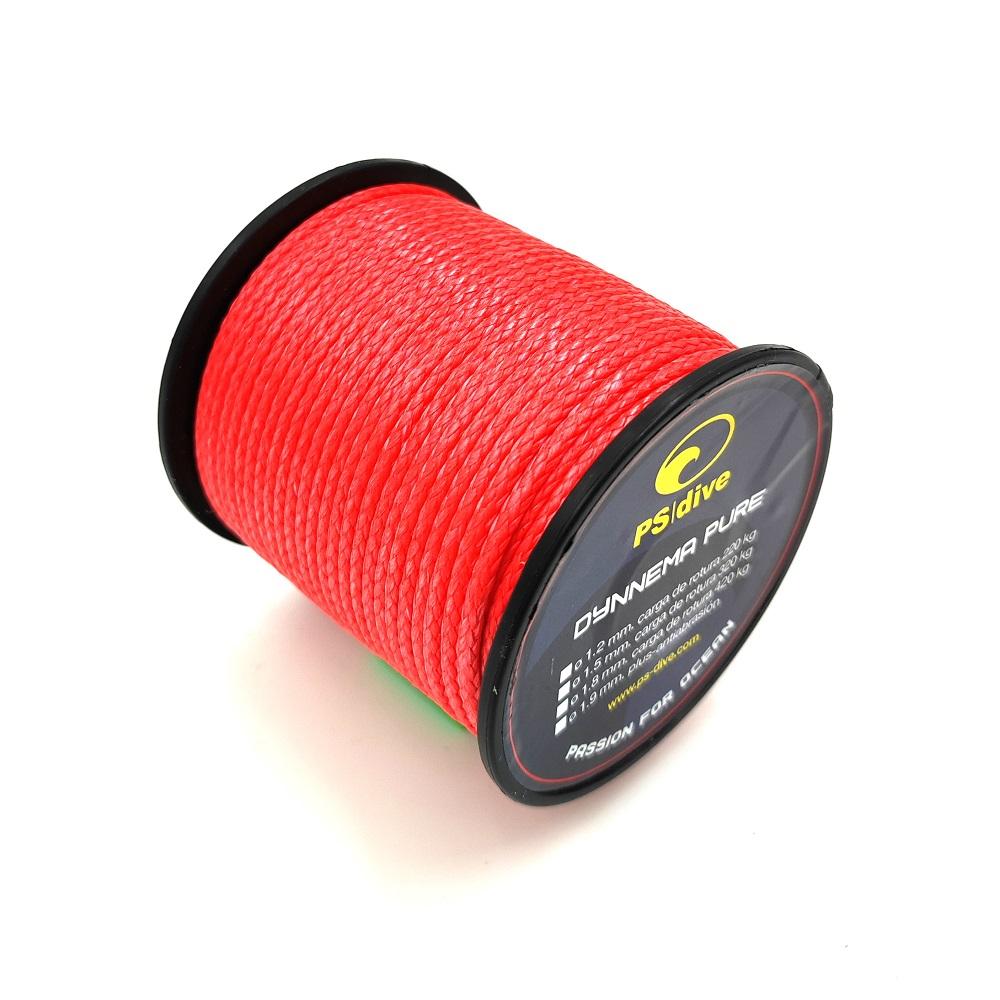 PS-dive Dyna PURE
PS-dive Kit nylon + remaches
PS-dive LINEA ANTIFRICCION